For the Best ROI, Look to a National SEO Company
Organic search traffic, from SEO, is the most effective way to bring in leads. It beats out other strategies such as Pay Per Click and paid social media posts. Improving your website by optimizing it for relevant keywords increases inbound traffic and refines the quality of your enquiries. There is no better marketing investment for increasing sales leads.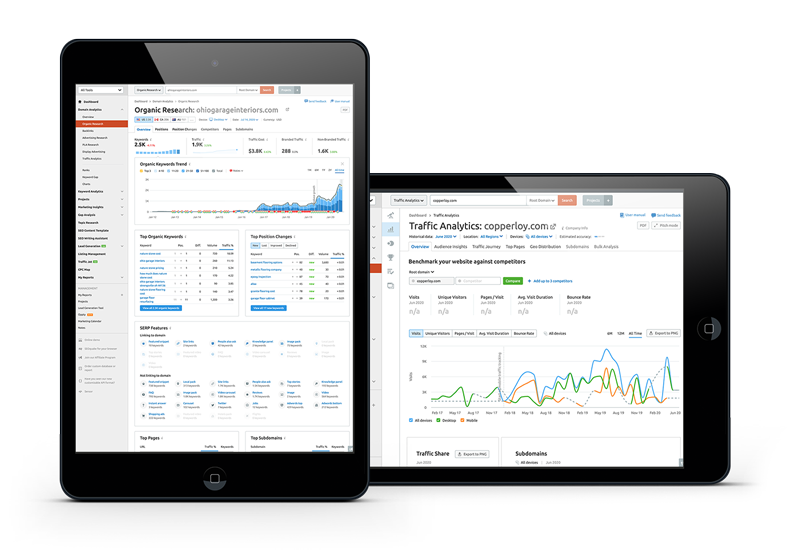 We Are Marketing Experts
Results-Driven SEO and Digital Marketing Services
Search Engine Optimization (SEO)

Ecommerce Digital Marketing

Email Marketing

Social Media Marketing (SMM)
At ADVAN, we help businesses grow their customer bases through digital platforms. As a full-service marketing firm, we've been providing an impressive range of services to clients in a variety of industries for 20+ years. Our goal is to increase your website traffic and ROI in the most efficient way possible. We offer affordable digital marketing plans tailored to your brand.
What Sets ADVAN Apart from Other National SEO Agencies
ADVAN Design can help you increase traffic and conversions by targeting key search terms in relevant markets and by crafting high-quality content that is optimized for both search engine visibility and user engagement. We are a small team of experts with the knowledge and tools needed to make a significant difference to the quantity and quality of leads in your sales funnel.
Keyword Research
It is essential to search for relevant, valuable keywords that are successful in both the short term and the long term. ADVAN is a national SEO expert. Once we have identified the keywords that are most relevant to your business, it is important to determine how you can rank for them. By using keyword research tools, we find out how much competition there is for each keyword and determine which ad campaigns will be most effective.
SEO Strategy Development
If you want to take your business national, then you need to optimize your website for national SEO. To do this, you'll need to identify your target audience and understand what they're looking for. Once you know this, you can create a strategy that will help your business rank higher in Google and other search engines.
It helps to define your target audience. Who are the people who are likely to visit your website? What keywords are they most likely to type into the search bar? Once you have a good idea of who visits your site and what words they use when searching for information, it's time to focus on optimizing content for national SEO. We can identify your website's strengths and weaknesses. Is it well designed? Are all the pages easy to navigate? Do your images look professional? Once we know these things, you can start optimizing content for national SEO based on what will help your website rank higher in Google and other search engines.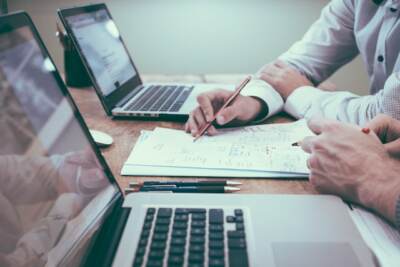 Developing a strategy in both the short and long term based on the keyword research and creative ideas are the actions that will lead to the improvements in your keyword rankings.
SEO Strategy Execution
When you hire us, you're getting the skills and experience of a team of professionals with decades of combined experience working in digital marketing. We can help you develop a comprehensive SEO strategy that will help your business reach new customers and grow your online presence. While there's no one-size-fits-all approach to SEO, we will work with you to identify your specific goals and objectives, then tailor a plan that meets those needs.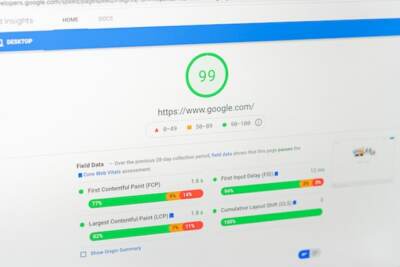 SEO Integration Throughout All of Marketing Efforts
We incorporate SEO into every marketing activity we undertake to maximize the effectiveness of your site. When we build a website, we incorporate keywords into the media files and structure the site for both the user experience and for Google. Social media uses keywords to develop content strategy. Our written content is written with SEO in mind and further optimized in page development. Even our videos are SEO optimized.
SEO Results Analysis
The results of SEO efforts are measurable, and our SEO clients receive detailed reporting every month of how their SEO is performing. We compile the keywords and compare how often you have appeared in Google searches and at what position. The results are insightful, but the real value lies in the analysis that allows us to make changes to your SEO plan based on performance.
We keep track of your website's organic traffic. This is the key metric you want to focus on when optimizing your national SEO campaign. Use a tool like Google Analytics to track your website's traffic over time and make sure you're getting the most out of your organic traffic. We also monitor your website's search engine rankings and make sure you're getting the most out of your investment in national SEO. We keep track of your website's backlinks and adjust your campaign performance regularly. As your website's traffic and search engine rankings change, so should your campaign strategy. We can advise you on what adjustments need to be made to keep your campaign on track and achieve the most successful results.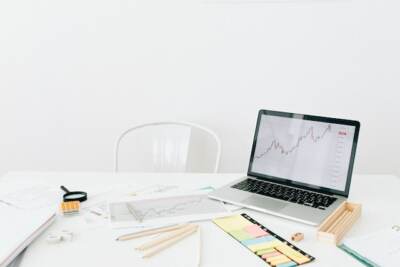 Become an Industry Leader with Our National SEO Agency
When you are perceived as a leader within your industry, that builds trust in your brand among prospects. Move in front of your competition in the SERPs and you'll be leading both figuratively and literally. Use SEO as a tool to position yourself more favorably among the competition.
About ADVAN, The Right National SEO Firm
ADVAN is a small team of SEO experts, social media specialists, designers, content marketers, and marketing professionals. We're dedicated to our growing list of clients, and we're focused on getting measurable results for them. When you work with us you can expect professionalism, transparency, and excellent results. Get in touch with us today to find out how we can help your business experience growth through more leads and more sales.